# 199
August 15, 2003
In this issue:
---
UNITED NATIONS DEVELOPMENT PROGRAMME (UNDP)
First Phase of the Joint Project with DFID is Complete
Study Visit of the Kyrgyz Ombudsman to Czech Republic and Estonia
Training on Local Self-Governance in Issyk-Kul
Experience on Social Mobilization is Disseminated in the Chuy Province
Seminar for NGOs Working in the Area of HIV/AIDS Prevention
UNITED NATIONS POPULATION FUND (UNFPA)
Peer Education Training for Trainers on HIV/AIDS Prevention
INTERNATIONAL FINANCE CORPORATION (IFC)
IFC Vice President to Visit the Kyrgyz Republic
UNITED NATIONS HIGH COMMISSIONER FOR REFUGEES (UNHCR)
Sixty Tajik Refugees Receive Kyrgyz Citizenship
UNITED NATIONS CHILDREN'S FUND (UNICEF)
Workshop on Management and Planning
---
UNITED NATIONS DEVELOPMENT PROGRAMME (UNDP)

The first phase of the joint projects with DFID on Functional Review in governmental structures of the Kyrgyz Republic has been completed.
UNDP has completed the first phase of the joint project with Department for Foreign International Development of the United Kingdom (DFID) aimed at reviewing functions in state bodies of the Kyrgyz Republic.
The goal of the project launched in August 2002 was to increase capacity of the central government through appropriate measures streamlining its functions and structures. The four ministries – of Justice; Transport and Communications; Ecology and Emergency; and External Trade and Industry, and the two State Committees - on State Property and Attraction of Direct Investments and on Tourism, Sport and Youth Policy have been reviewed by international and national experts.
At the beginning of the project a series of trainings was provided to members of internal working groups created in each ministry and state committee on functional review techniques to transfer the know-how and essential skills to facilitators responsible for leading the process of reforms within the state bodies. Then UNDP/DFID experts conducted a comprehensive review of functions performed by the each agency and identified those that should be eliminated, redistributed, or consolidated. In some cases it was recommended to add missing functions. Overall, a set of recommendations has been developed for each ministry and state committee and action plans designed. Functional review experts together with internal working groups then carefully tested every recommendation to be taken into consideration, after that each head of relevant agency approved a final report and submitted it to the Commission on Administrative Reforms of the Kyrgyz Republic.
Actually the review turned into facilitation and idea-creating process that helped senior civil servants to critically evaluate their roles and input into the overall development process. Apart from the fact that there is a little potential for staff reduction and financial saving in the ministries at the central level but it was stressed at the same time that there is a number of agencies outside the capital, wholly or partly funded by the state budget, whose status and lines of accountabilities on the local level are still unclear. It was also identified that agencies, which role is crucial for the entire public expenditures system were not involved in functional reviews.
Therefore, UNDP and DFID agreed recently to extent the on-going project till December 2004 and to conduct functional reviews in the Chamber of Accounts, the Revenue Committee, as well as in territorial branches and subordinate level of the Ministry of Health and the Ministry of Education and Culture of the Kyrgyz Republic.
For more information please contact: Dinara Rakhmanova, UNDP National Governance Programme Manager. Phone: (996 312) 66 46 34, 66 21 08. Email:
From 3rd of August till 10th of August members of Ombudsman's office headed by Mr. Tursunbai Bakir Uulu, the Ombudsman of the Kyrgyz Republic have visited offices of Ombudsmen in Czech Republic and Estonia to study the best practices of Ombudsman's offices, established in accordance with international standards. A trip was organized and financed within the framework of the UNDP Project "Capacity Building of the Ombudsman Institution and Human Rights Awareness Raising in the Kyrgyz Republic".
During the trip the Kyrgyz Ombudsman and his colleagues have studied structure and organization of the institutes of Ombudsmen, as well as functions of departments, labor division between departments and methods that have been worked out to improve and strengthen legal aspects and improvement of legal basis of Ombudsman's activities. Also budget planning and decision-making process and the process of investigations and examinations were studied. The processing of complaints, including acceptance, classification and consideration of complaints has been studied in depth.
Understanding the peculiarities of interactions between state, military and judicial powers, as well as between mass media and NGOs were extremely useful. In spite of significant differences between offices the members of the trip have found a lot in common, concerning activities of Ombudsmen offices and will apply learned experience and skills in everyday operations and reports preparation and will conduct training at the central and regional levels.
For more information please contact: Dinara Rakhmanova, UNDP National Governance Programme Manager. Phone: (996 312) 66 46 34, 66 21 08. Email:
Training on Local Self-Governance in Issyk-Kul.
From the 3rd to the 8th of August 2003 in Issyk-Kul UNDP organized training sessions on local self-governance system for the volunteers and project staff working in the area of decentralization and self-governance system support.
The programme of the training started from discussion of gender issues focusing on how to mobilize the majority of the women population in programme's daily field activities and how to make them participate in the local development and decision-making. This part of the training was organized in close partnership with women NGO "Diamond".
The sessions that followed were focused on local self-governance. The Chief Technical Adviser Mr. Temirbek Koshoev and Legal Consultant Mr. Erkin Rakimbaev conducted sessions on various aspects of local governance. During the training sessions the Presidential decrees and Government's resolutions on local governance policies and executions were discussed and reviewed.
Similarly, draft laws on the financial and economic base of the local self-governance system and the draft laws on the municipal services submitted recently to the Parliament of the Kyrgyz Republic for review and approval were discussed as well.
Likewise, functions and responsibilities of local governments' staff and deputies of local governments were reviewed and recommendations prepared. These reviews and recommendations will be submitted to the concerned government authorities to endorse and update the existing structures and executions.
The awareness of the UNDP staff about local self-governance system in Kyrgyzstan and laws, which are being prepared currently or recently approved, were increased in the result of the training. The training will help them to improve a mechanism of programme implementation and adapt it to state policy in the area of decentralization and local self-governance which will obviously lead to achieving more effective result of the UNDP programme in the fields.
Experience on Social Mobilization is Disseminated in the Chuy Province
A regional seminar on social mobilization was held in the project areas of Tash-Moinok and Baitik village municipalities on 12 August 2003. Consisted of two parts, the seminar gathered leaders of Community Based Organizations (CBOs) in different villages of Baitik and Tash-Moinok village municipalities to discuss with them principles of social mobilization and its role in the process of infrastructure development and poverty alleviation. Great interest of participants raised the issue of resource mobilization for community development.
The second part of the seminar was conducted in the form of a plenary session where leaders of CBOs, heads of local administrations and staff of UNDP Local Self-Governance Programme shared with participants their experience in the area of social mobilization.
More than 100 officials from the Chuy regional offices participated in the seminar, including State Secretary and the National Programme Director Mr. Osmonakun Ibraimov, the Minister of Labour and Social protection Mrs. Roza Aknazarova, Governor of the Chuy province Mr. Toichubek Kasymov and heads of local administrations of the Chuy province.
All participants of the Seminar highlighted important role of social mobilization in local development that helped people to join and change their life. It also plays a crucial role in poverty alleviation.
Following the Presidential Degree on Social Mobilization and a recommendation to apply it in poverty eradication, all officials actively participated in the seminar to gain experience of the model proved to be effective in pilot areas and to replicate further social mobilization techniques in every village of the Chuy province.
For more information please contact: Anara Salamatova, Manager of the UNDP self-governance programme. Phone: (996 312) 66 11 76. Fax: (996 312) 66 48 64. E-mail:
Seminar for NGOs working in the area of HIV/AIDS prevention.
On August 4-8, 2003, twenty-one AIDS service NGOs gathered for the seminar "Communication, fundraising and research skills for developing AIDS prevention projects", which was conducted by UNDP/Joint Programme on Expanded Response to HIV/AIDS in the Kyrgyz Republic in Cholpon-Ata. The Seminar was conducted in close cooperation with UNDP Poverty Reduction Programme and Counterpart Consortium.
Some of AIDS service NGOs have been working in the area for 5-7 years and have a substantial experience in developing and implementation of projects on prevention AIDS among general public and vulnerable groups. The ability to perform successfully the projects very much determined by such important elements as technical and communication skills. After the communication training the participants came to the conclusion that communication is the pledge of successful project implementation and is the basic process out of which all other functions derive. The effectiveness of the communication determines as well how successful that organization could be.
Financial means is also one of the key resources that all NGOs need to be able to function and carry out their work. During the training introduced by Counterpart Consortium the participants learned the basics of the fundraising, marketing approach and how to mobilize resources effectively.
Research skills component introduced what the principles and techniques of research are; what is actually necessary and accessible for the AIDS service NGOs, and what kind of skills are important for the qualitative and quantitative researches. Representatives of NGOs noted the importance and necessity of research component in carrying out the AIDS projects in order to have more professional approach in the process of designing AIDS prevention projects.
Currently, UNDP/Joint Programme on Expanded Response to HIV/AIDS plans to continue the trainings on communication and technical skills in AIDS prevention for the governmental structures and non-governmental organizations in the country.
Note: The Global Fund to Fight AIDS, TB and malaria will make $19.8 million available to Kyrgyzstan before 2008. The fund and the Kyrgyz Cabinet signed an agreement recently.
"The signing of an agreement with the Global Fund to Fight AIDS, TB and Malaria is very significant for our republic, which cannot provide appropriate financing for the prevention of these diseases on its own," Prime Minister Nikolai Tanayev said at the signing ceremony.
Of the above amount, $6.2 million that will be made available in 2003 and 2004 will be used to purchase drugs to treat HIV-infected and tuberculosis patients, medical equipment and prevention activities, he said.
According to the Kyrgyz Health Ministry, 432 cases of HIV have been registered in the country.
For more information please contact: Ms. Ekaterina Paniklova, Programme Coordinator, UNDP/Joint Programme on Expanded Response to HIV/AIDS in the Kyrgyz Republic, tel./fax: (996 312) 62-04-49, tel.: (996 312) 66 36 91, e-mail:
UNITED NATIONS POPULATION FUND (UNFPA)
Peer Education Training for Trainers on HIV/AIDS Prevention and Safe Behavior
On 10 – 11 August 2003 Peer Education Training for Trainers on HIV/AIDS Prevention and Safe Behavior financed by UNFPA was conducted in Bishkek.
Kyrgyzstan is facing a growing HIV/AIDS epidemic. According to the Kyrgyz Health Ministry, 432 cases of HIV have been registered in the country. In 2001, 4 percent of all HIV cases were attributed to heterosexual transmission. In 2002 it comprises more than 20 percent. Based on the experience of the epidemic development in other CIS countries, it can be assumed that Kyrgyzstan has entered the second stage of the epidemic when HIV passes from injecting drug users to the general population through sexual transmission. The most vulnerable groups to HIV/AIDS are drug users, sex workers and sexually active young people.
Representatives from NGOs "Koz Karash", "Socium", "Tais Plus", Kyrgyz Alliance of Family Planning and other participated in the training.
Peer education is an approach or a strategy whereby well-trained and motivated people actively attempt to reach their peers (those similar to them in background) and help ensure that those peers have the optimal knowledge about HIV/AIDS, attitudes, beliefs and skills to be responsible for and protect their health and well-being. The main subject of the training was prevention of HIV and safe behavior.
For more information please contact: Alexander Ilyin, UNFPA National Programme Officer. Phone: (996 312) 61 12 02, 61 12 13; e-mail:
INTERNATIONAL FINANCE CORPORATION (IFC)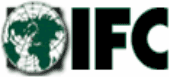 Ms. Farida Khambata, Vice President, Portfolio & Risk Management, International Finance Corporation (IFC) will visit the Kyrgyz Republic on August 18-19, 2003, as part of her official visit to the Central Asia Region. During the visit, she will be accompanied by Mr. Khosrow Zamani, Director of Southern Europe and Central Asia Department, IFC, Mr. Gorton De Mond, IFC Regional Representative for Central Asia, Mr. Vincent Rague, Manager, IFC SME Department and Ms. Gulnura Djuzenova, IFC Country Officer in the Kyrgyz Republic.
The purpose of this visit is to discuss IFC program and investment projects with relevant government officials and private sector representatives. During her visit Ms. Khambata will meet with Deputy Prime Minister Otorbaev, Minister of Finance Abildaev, Chairman of the National Bank Ulan Sarbanov, other government authorities, as well as representatives of local commercial banks and financial companies.
Note: IFC is the private arm of the World Bank Group. IFC promotes sustainable private sector investment in developing countries as a way to promote growth and reduce poverty. The Kyrgyz Republic joined IFC in 1992.
For more information please contact: Ms. Gulnura Djuzenova, IFC Country Officer in the Kyrgyz Republic. Tel: 996 (312) 610-650. E-mail:
UNITED NATIONS HIGH COMMISSIONER FOR REFUGEES (UNHCR)
Sixty Tajik Refugees Receive Kyrgyz Citizenship
Sixty ethnic Kyrgyz refugees from Tajikistan received Kyrgyz citizenship at the ceremony that took place in Vinogradnoye village (Chuy oblast) on 7 of August.
The ceremony commenced with representatives of local authorities, deputy head of MIA Department for Passport and Visa Regime, Mr. Tairbek Kojonazarov, and UNHCR Chief of Mission in Bishkek, Mr. James Lynch, who addressed new citizens and presented long-awaited passports.
In their speeches, the local authorities congratulated the new citizens and underscored the input of the refugees into the local society through their hard work and the strong desire to become a fully-fledged member of the community. Mr. James Lynch, in his turn, praised the work of UNHCR's implementing partners and the good cooperation between UNHCR and the various government agencies in assisting Tajik refugees to obtain citizenship of the Kyrgyz Republic.
Ms. Etta Toure and Mr. Marc Meznar, officials of the US State Department Bureau for Population, Refugees and Migration (BPRM) on mission to Kyrgyzstan also attended the ceremony. The main purpose of their mission to the countries of Central Asia was to discuss the issue of humanitarian assistance to refugees and internally displaced persons with Government officials, international organizations and local NGOs. However, addressing the new citizens at the ceremony, BPRM representatives admitted that such an event became one of the major highlights of their trip, since it was the first time they could witness granting national passports to former refugees, and stressed that such durable solutions for refugees are difficult to achieve in other countries.
Note: Since the conclusion of the Peace Agreement in the Republic of Tajikistan in 1997, more than 5,000 Tajik refugees voluntarily returned to their country with the assistance of UNHCR and the Government of the Kyrgyz Republic.
Currently there are more than 5,800 officially registered Tajik refugees residing on the territory of Kyrgyzstan, most of them are ethnic Kyrgyz. Implementation of the Decree "On measures for providing assistance to ethnic Kyrgyz returning to their historical Motherland" signed by the President of the Kyrgyz Republic in 2001 allowed to grant citizenship to the ethnic Kyrgyz from the number of Tajik refugees. Thus, since 2001 the total number of Tajik refugees who obtained Kyrgyz citizenship grew up to more than 3,559.
For more information please contact: James Lynch, UNHCR Head of Office. Phone: (996 312) 61 12 24, 61 12 25; e-mail:
UNITED NATIONS CHILDREN'S FUND (UNICEF)
On August 12-15, the UN Common Premises hosts the second Workshop on Management and Planning organized for 25 members of the Resource Group from Jumgalski and Ak-Talinski Rayons of Naryn Oblast under UNICEF Project on Community Based Education Management Information System (C-EMIS).
The Resource Group consists of representatives of Akimiats, Rayon Education Departments, school principles, teachers and community members. They are volunteers who facilitate involvement of the community in the collection of information about all children in their community, identification of reasons for school non-attendance, and recommend development programmes that would ensure that all the children receive basic education.
The Workshop is designed to provide a deeper insight of the C-EMIS Concept and develop managerial skills. For the participants, it is also an opportunity to strengthen the team spirit.
This time, among trainers together with foreign advisers, there is a consultant from the Kyrgyz Training and Consulting Centre Mr. Erkinbek Jamanbaev. The organizers of the Workshop believe that the involvement of local experts will help make the project sustainable. The Centre has committed itself to ensure routine consulting and assistance to the Resource Group.
The C-EMIS Project has been extended to 22 villages. In some villages, community volunteers including young people identify children of school age who have never attended school, nor have been registered. Together, parents and the community are now discussing ways to solve problems: some children do not have cloths to go to school; some children are just busy attending to their small sisters and brothers. Over the last year, according to Bakyt Jeenaliev, a member of the Jumgal Resource Group, the level of the school attendance has been increased by 10-15 percent.
In October, the UNICEF consultants together with the Resource Group will conduct a one-year review of the project to discuss aspects that need to be strengthened next year.
C-EMIS aims to strengthen the traditional information education system, to improve planning and make each child visible.
For more information, please contact Richard Young, UNICEF Resident Representative, at ; or Galina Solodunova at (996 312) 61 12 24, 61 12 25, 61 12 26;